a WORD from TOM......
"Too often we live our routine lives, work our 9-5 jobs, and go to church two or three times a week. But how often do we actually reach out to help someone? The Lord has commissioned us to minister to people. We must tell them that someone loves them. God has entrusted us with the awesome task of telling people of his saving grace and love. We want to give our best."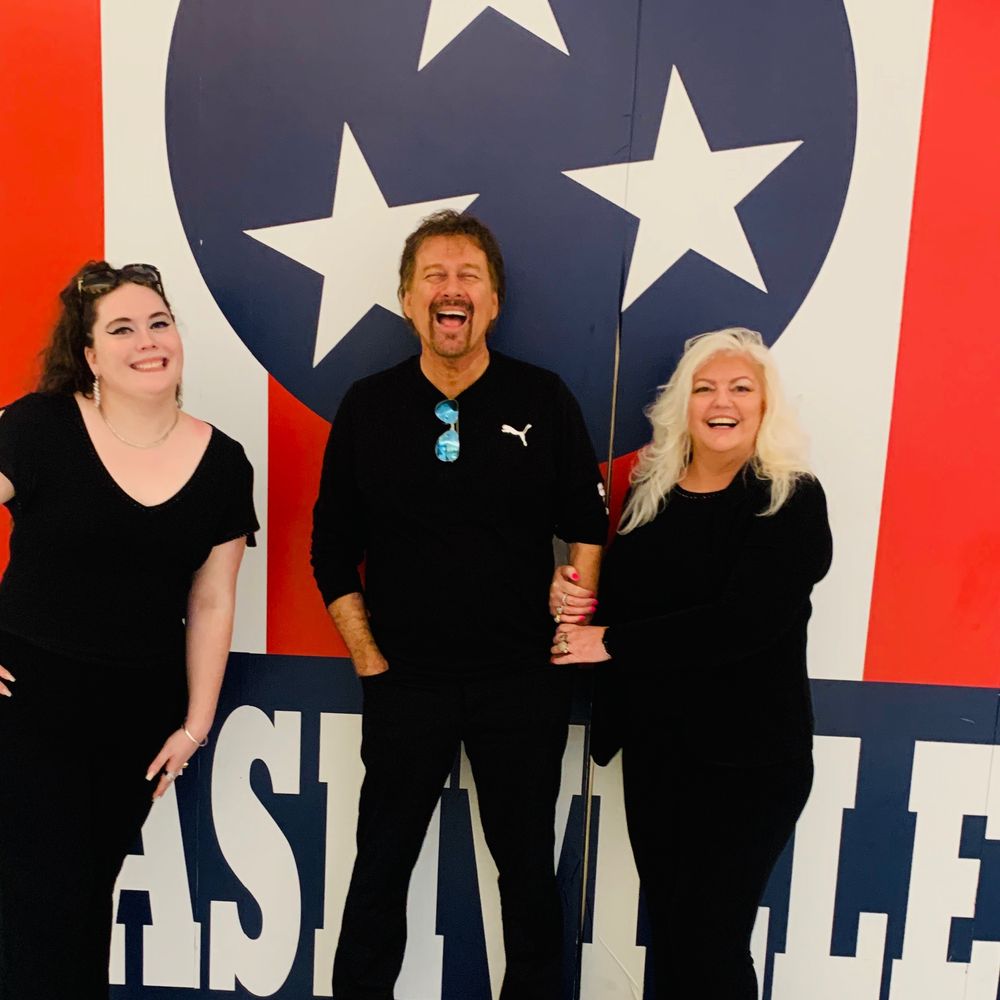 nashville...
Gotta love it!
The Dalton Gang is entertaining, talented and most of all music ministers. They skillfully blend music and testimony. As the concert unfolds, it's hard to sit through the Dalton Gang's concert without getting involved - singing along and worshipping with them. Perhaps the most important element of their presentation is Tom's unique ability to establish a rapport with his listeners. It is evident that he desires to reach out and impact the lives of the audience; encouraging them to love one another so that Christ will be glorified in their lives. Their country style, superb family harmony and lively presentation takes them coast to coast.
The Dalton Gang has played at the White House in Washington, DC, on concert stages (Ohio State Fair, Dollywood, Renfro Valley, Kentucky Apple Festival), and many churches including Greentree Ministries in Atlantic City, NJ and Dr. Stewart McBernie's church in Glendale, CA. The Dalton Gang's music is heard nationally on Christian radio and television. "There's Always A Rainbow" and "There Is Strength In The Lord", played by Salem's southern gospel music network, SOLID GOSPEL, sent encouragement to millions and prompted response from across the nation. The Dalton Gang has enjoyed Top 20 songs nationally. Tom has written songs recorded by some of Southern Gospel Music's most popular groups such as the McKameys, Spencers and the Singing Cookes. They have been seen by millions on Christian television such as TBN, GMT, PTL, CTN, Daystar, Dove and many syndicated and local programs.
During the 1990's, the two Daltons joined Nashville's music industry when a health issue forced the Dalton Gang into a sabbatical from full-time ministry. Although Tom and Cheryl were not actively touring at the time, they continued to be active in developing and establishing many other gospel music artists. Tom worked on Nashville's Music Row where he was Marketing Director for Multimedia/Music City News' GOSPEL VOICE magazine. He also founded Brentwood Talent and Marketing, a promotions and management company with clients such as the Crabb Family, Sparrow Records, Charlie Daniels, Marty Raybon, Andy Griffith, and Bill Gaither & the Homecoming Corporation.
In 2001, they again picked up their tour schedule and put the Dalton Gang back on the road. Sincerity and dedication just begin to describe the Dalton Gang. They're real. Real people. Singing about real salvation and real hope through the Lord Jesus Christ.
"One of the most wholesome, fun family acts in the business. These folks are real and I'm glad to call them my friends." Marty Raybon, Country music entertainer
"One of the most exciting groups in gospel music today. Their vocals are right up there with the legends and their productions are superb. Anointed is the right description." Stella Parton, Country music entertainer
"Real people, singing real music, about a REAL GOD" Greg Hutchins, DJ, Solid Gospel Radio network "Their music matches their heart--sincere, real and good." Bruce Edwards, DJ, WCGW, Lexington, KY
"The old Dalton Gang robbed banks and today's Dalton Gang will steal your heart....Turn 'em loose and let 'em sing." Robin Clayton, DJ, WLRC, Walnut, MS
"A truly inspired group that pulls heart strings. A group that truly honors God." JR Pitsenbarger, DJ WCWV, Summersville, WV
"It is refreshing to hear such 'sweet family harmony' as presented by the Dalton Gang. Their music stirs the soul and brightens the heart! I am always honored to work with them!" Dr. Calvin Ray Evans, Evangelist and Pastor, Calvin Evans Evangelistic Outreach Ministries
"They are real. They are true gospel. They relate to church folk. And they LOVE God." Pastor Jay Wilburn, Bible Baptist "Heartfelt, friendly, absolutely genuine. My friends." Dr. Steve Dailey, Mt. Calvary Center
"Totally committed to the Lord, serving Him in song and testimony. I have known them for many years and I consider it a personal privilege to recommend them." Pastor Charles Potter, Tennessee Ridge Baptist
"Call 'em good down home country gospel with a classy uptown delivery. I call 'em warm and genuine and I call 'em saved." Dee Gaskin, Award winning songwriter
"One of the best. They're favorites. We get calls all the time for their music and their soundtracks." Glenda Johnson, J & G Christian Bookstore
"I so enjoyed your concert at Valley Mission Nazarene. The music was great but I especially was impressed by the sincere family unity of love and mutual appreciation of each other. My favorite song was GINN"Y's NEW HOME which has a dynamic message of its own but your presentation is so moving. Thank you for serving so generously of yourselves. Mary, Bedford Bible Bookstore
"The first professional group to record a Gerald Crabb song was "The Dalton Gang" in 1985 with 'STILL, SMALL VOICE,' later recorded by Ivan Parker and twice by Gold City." Gerald Crabb (award winning singer-songwriter, evangelist and patriarch of The Crabb Family), biography. www.geraldcrabb.net
The Dalton Gang was the first to record (and publish) the hit song "Coming Out Of The Wilderness." It was the WILBURNS' career-making hit.
The Dalton Gang was the first to record "Battle Scarred Soldier" which was later recorded by the BISHOPS. It was one of their first hits.
NASHVILLE SPIN, a weekly 3 hour radio show, is hosted by Tom Dalton and produced by Troye Dalton. It features Country Music Super Stars singing Gospel songs and hymns with Gospel artists laced throughout the show. It currently airs on Sundays on iHeart Radio via Heaven's Country, on Red, White and Blue Country Radio (Country Music radio heard world wide via internet) and various other radio stations. Air times are posted on the HOME page of this website.
GETTIN' TOGETHER WITH THE DALTON GANG is a weekly television music show aired each Sunday evening on The NOW Network. Check our HOME page to see time and to get a link to the show.
"Goodness of God" - #25 Christian Voice January 2023; #44 Cashbox January 2023
"As Long As Mercy Flows"
"Fear Not The Journey" 
"Blessing Are Mine" - #6 Christian Voice - 2011
"In The Storm" - #34 Singing News - 2011
"When The Hammer Struck The Nails" - Top 80 Singing News 2010
"Lord, Send Me" - #73 Singing News-December 2007
"Ginny's New Home" - #49 Singing News-August 2007, #12 PowerSource-October 2007
"Bring The Broken Pieces" - #37 Singing News-April 2007, #20 Gospel Music News-May 2007
"There Is Strength In The Lord" - SOLID GOSPEL network Heavy airplay summer 2006
"There's Always A Rainbow" - SOLID GOSPEL network Heavy airplay summer 2005
"He Is My Everything" - released Spring 2005
"I'm The One" - Top 20 Singing News 1988
"Call Me A Dummy (I Believe The Holy Bible Is True)" - Top 40 Singing News 1987
"I Will Make It Home" - Top 30 Singing News 1986
"It's More Than I Have Here" - Top 30 Singing News 1985
The Dalton Gang has been spotlighted as Christian entertainment of these special events: •White House, Pageant of Peace, Washington DC •Ohio State Fair, Columbus, OH •Dollywood Theme Park, Pigeon Forge, TN •Renfro Valley Entertainment Center, Renfro Valley, KY •After Opry - Grand Ole Opry House, Nashville, TN •Kentucky Apple Festival, Paintsville, KY •Dalton Days Celebration, Meade, KS (First gospel music on this annual event) •National Quartet Convention, Nashville, TN •Renaissance Center, Dickson, TN •State Lifebuilders Conference, Jackson, MS •State Church of God Campmeeting, Jackson, MS
In May 2022, the Dalton Gang was invited to bring their music to the Chrisitan television network, The NOW Network. Their show "Gettin' Together with the Dalton Gang" is packed with music that encourages, brings hope and promotes the good news of Jesus Christ. The 30 minute show broadcasts to 236 million homes -- 180 million homes in Western Europe, sub-Saharan Africa and the United States via Satellite TV (INTELSAT) as well as 56 million homes in the United States via various cable TV systems, Roku TV and Apple TV. The number of people who stream via internet is not known but what a blessing to have this avenue available to further this ministry! ......The show is aired weekly on Sunday evening. (8:00 Central/9:00 Eastern time...) 
For years, the Dalton Gang has been seen by millions via television: TELEVISION NETWORKS •Gospel Music Television (GMT), Pigeon Forge, TN •Trinity Broadcasting Network (TBN), Santa Ana, CA •Daystar, Ashland, KY •Praise The Lord Network (PTL), Ft Mills, SC •Dove Broadcasting Network, Greenville, SC •Christian Television Network (CTN), Clearwater, FL •WIYE Super Channel 55, Orlando, FL  •NOW Network......SYNDICATED TV PROGRAMS •Action Sixties with Herman Bailey •Goodnight Alive with Jim Gates •Praise The Lord - TBN affiliates •Sing Out America - CBN affiliates ......WEEKLY TV SHOW GETTIN' TOGETHER - Currently back in production and seen on the NOW Network each Sunday. During the mid-late 80's, the Dalton Gang hosted and produced a one hour show, by the same name, of southern gospel music with an interview highlight with guests such as the Goodmans, Nelons and Hoppers.
1968, Both accept Christ as Saviour
1978, Tom Dalton is introduced to Cheryl Looper by Joe and Lillie Isaacs of The Isaacs
1980, Tom and Cheryl are married in Crossville, TN
1983, Full time music ministry as Dalton Gang begins
1983 - 1988, Record numerous albums with several songs charting nationally. Tom is a songwriter and publisher.
1988, Dalton Gang take a sabbatical from full-time ministry (due to health issues)--performing only a few select dates over the next few years.
1988 -1991,Tom serves as Director of GOSPEL VOICE magazine, owned by Multimedia, and later Gannett, He also serves on the staff of MUSIC CITY NEWS, a monthly country music magazine and parent publication to GOSPEL VOICE.
1991-1999, Tom creates Brentwood Talent & Marketing, an artist management and promotions firm, where he manages the Crabb Family, Melody Boys Quartet, Chandlers, Tammy Jones Robinette and develops promotions for the Homecoming Corporation (including reformation of the Statesmen), Spring Hill Records (including the Gaither Gospel Series), The Fox Brothers and Sparrow Records (including Marty Raybon, Charlie Daniels and Andy Griffith).
1989 -1993, Cheryl serves on the management team of Brentwood Music, a Christian music recording label.
1994, Proud parents of a beautiful daughter, Troye Dalton.
2000, Tom and Cheryl returns to music ministry as the Dalton Gang.
2001, Dalton Gang returns to FULL-TIME ministry.
2005, The Dalton Gang perform at Cal Ripken Stadium in honor of the Mayor of Aberdeen, MD.
2005, Tom, Cheryl, Fred Spencer and Troye sing six traditional Christmas songs at the WHITE HOUSE. This is Troye's first full program.
2016, The Daltons' home is destroyed by a 2-alarm fire, making the front page of their hometown newspaper.
2017, Tom's mother, Ruby Dalton, who had been living with them went home to be with the Lord.
2022, "Gettin' Together with The Dalton Gang", a weekly music show, went back into production and is broadcast on the NOW Network. 
Born in southern Ohio, Tom Dalton started singing in his home church as a young boy. In 1978, Joe and Lilly Isaacs (The Isaacs) took Tom with them on tour and, in Tennessee, introduced him to Cheryl Looper. In 1980, Cheryl became his wife and one year later they formed the popular Dalton Gang. It was Tom's name and lively personality that earmarked the group with their unusual name--Dalton Gang. Tom has written songs recorded by some of Southern Gospel Music's most popular groups such as the McKameys, Spencers and the Singing Cookes. People often say that Tom is just a country singer. And Tom responds, "But I love the gospel words."
EARLY LIFE: Tom grew up on a diary farm near Fort Ancient, Ohio. The family relocated to the beautiful hills of southern Ohio, near Hillsboro. SIBLINGS: Tom has one sibling, an older sister. POINTS OF INTEREST: Tom began driving at eight years old because his dad needed help on the farm. By eleven, he was taking his mom to the store. He taught his mom how to drive when she was fifty....He's always been an outlaw.
HOBBIES: Landscaping, reading, internet surfing and emails. And he has a tremendous love for animals.
HIS YEARS IN NASHVILLE'S MUSIC INDUSTRY: • Director of GOSPEL VOICE magazine, owned by Multimedia, and later Gannett. • Marketing Director of MUSIC CITY NEWS, a monthly country music magazine and parent publication to GOSPEL VOICE. • Owner of BRENTWOOD TALENT AND MARKETING, an artist management and promotions firm, that managed the Crabb Family, Melody Boys Quartet, Chandlers, Tammy Jones Robinette and developed and implemented promotions for Bill Gaither's Homecoming Corporation (including reformation of the Statesmen), Spring Hill Records (including the Gaither Gospel Series) and Sparrow Records (including Marty Raybon, Charlie Daniels and Andy Griffith).
2023:  Tom hosts THE NASHVILLE SPIN, a world wide radio show. He produces GETTIN' TOGETHER WITH THE DALTON GANG, a world wide TV show on The NOW Network. He also is the front man for The Dalton Gang, a music ministry group.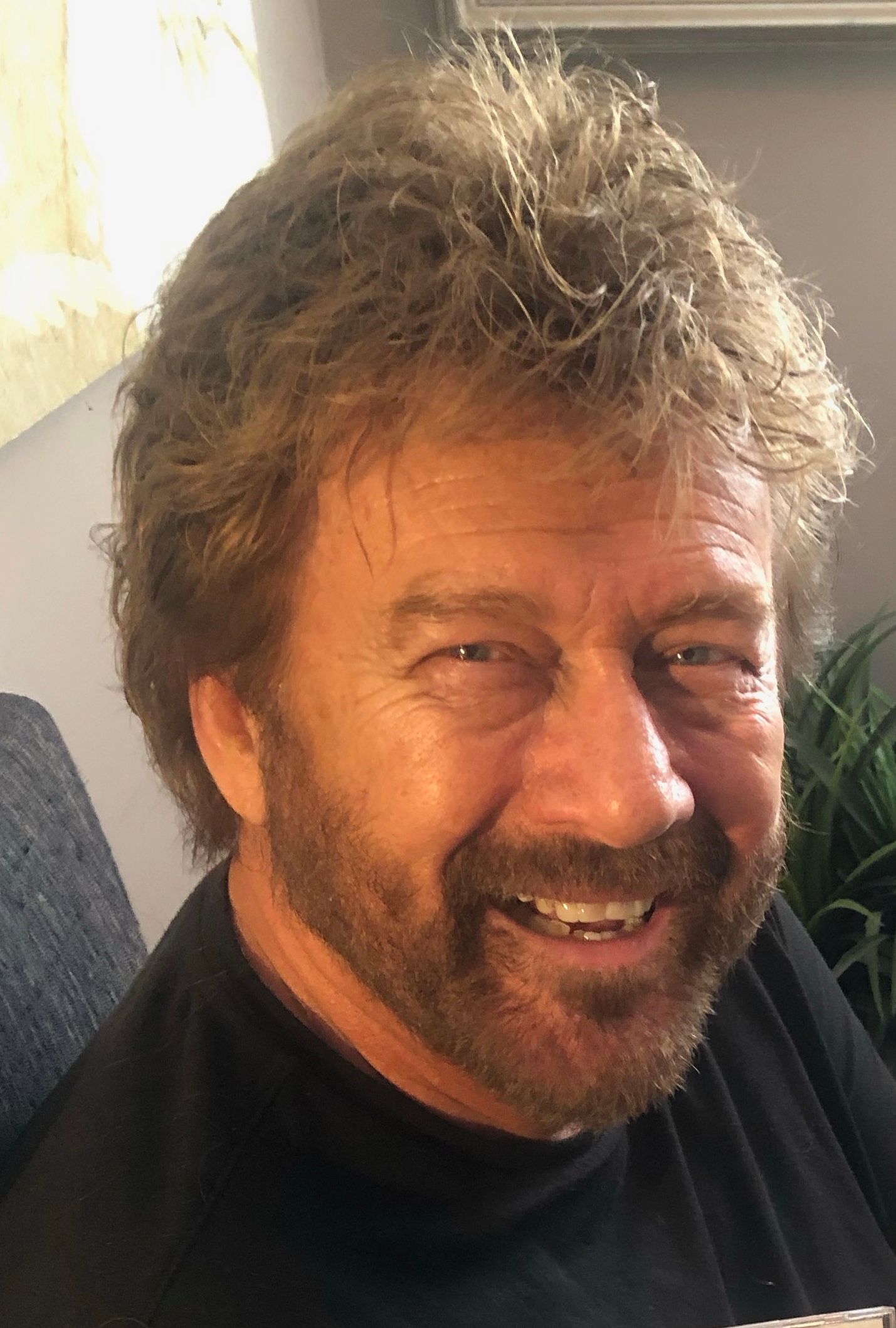 Cheryl Looper Dalton, a native of middle Tennessee, was reared in a gospel music family. She worked with her father, Coleman Looper, in full-time music ministry from the early age of fifteen. Cheryl is well known for her unique vocal which blends influences of country and bluegrass with her beloved traditional gospel. She has been compared to greats like Kate Smith and Judy Garland.  CHILDHOOD: "I grew up on Looper Mountain overlooking Dry Holler...'Hollow', for you city folk...in Overton County, Tennessee. Everyone played music. My dad was gone every weekend playing music."
SIBLINGS: Four brothers and one sister. "I'm the oldest of the six. I was twenty when my little sister, Candace, was born. She was two when Tom and I married....Dad said we were 'Alpha and Omega'."
GREATEST INFLUENCES: My parents. My dad was a deacon when I was home and after I married, he announced his calling to preach. Mom and Dad's commitment to the Lord and to each other have been a constant light for me....I see myself more as a deacon's daughter rather than a PK." 
OF SOME INTEREST: My grandpa, Lon, lived to be 100 years old and my grandma, Roxie, 86. They lived in Hanging Limb, Tennessee....A scary thought for Tom when he went to meet them. "My grandma greeted him by saying, 'You a Yankee, ain't ye boy.'" (She loved Tom. He called her Foxy Roxie.)
FAVORITE COLOR: Green--any shade....maybe that's part of why I LOVE plants. Tom and I both are crazy about flowers and landscaping.
FAVORITE BIBLE VERSE: Romans 8:28..."And we know that all things work together for the good of them that love God; to them who are called according to his purpose."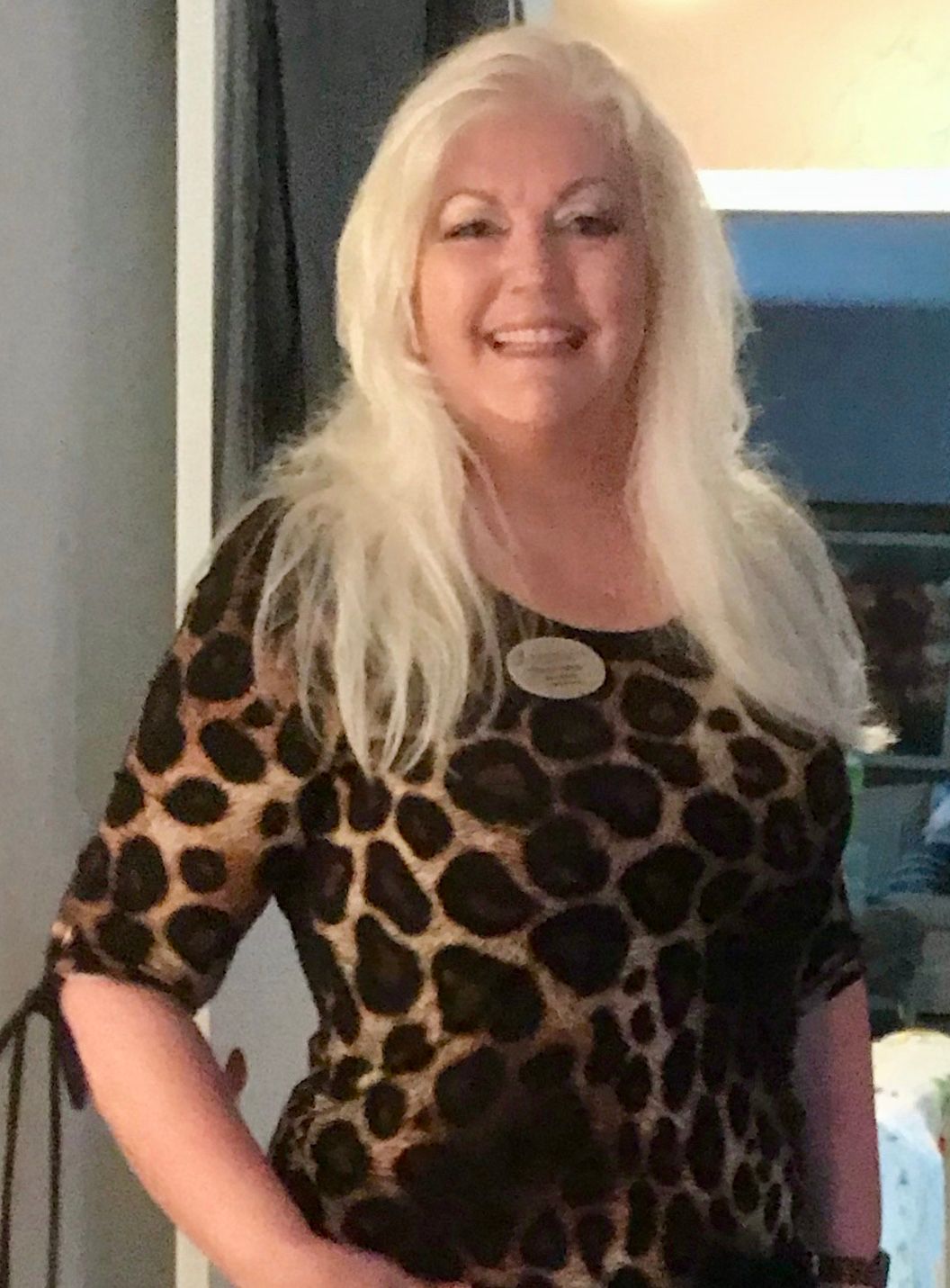 The trio sound is completed by Tom and Cheryl's daughter, Troye. "Home to me for many years was the bus. I spent most of my life riding--and I loved it!" A favorite with the audience, they often report to the parents that Troye is the highlight. Her sincerity and love of the Lord shines through. She currently teaches a Bible study for women on Wednesday nights at our home church.
NAME: Troye is the namesake of Tom's infant brother who was named after his great uncle. Cheryl also had a great uncle Troy. It's family. It's a good thing.
HOBBIES: She has always been an avid reader and derives great joy from decorating. She loves people and is a caregiver at heart. 
PETS: Her miniature schnauzers are Mandolin Monroe, Ruby Rose, Darlin Clementine, Bruiser and Golly G. Troye doesn't look much like a farmer (she definitely enjoys her bling) but when she was a bit younger, she kept a pair of gum boots and bibbed overalls on the bus just in case, in our travels, there was a new fur baby to see. She may still have them tucked away -- at arms length -- just in case.